This is the first blog in our newest series as we count down to the darkest day of the year: the winter solstice. Over the next few weeks, we will be featuring some of the brightest lights of hope in our community — the true shooting stars in our field.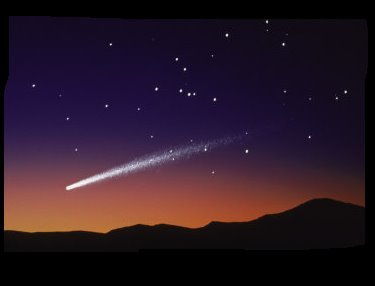 As we welcome the season of giving and light, I write my annual gratitude list, which includes a reflection on the opportunity to engage in such meaningful work. When I'm called to write, it's often in the middle of a public crisis. "How can I stay so positive? How do I navigate out of the darkness?" people often ask. The answer is something at the very core of Flawless's mission: gratitude. I live my life from a place of gratitude — it is a spiritual practice for me. Everything I do is fueled by gratitude, by the privilege I have of seeing a glimpse of our country's mental health crisis coming to an end. I do this work everyday for many hours, and everyday I can see the bright light in the shadows.
Gratitude is good for us, too. Recent studies show how gratitude can lead to better immune systems, healthier hearts, better sleeping patterns, more meaningful relationships, and greater overall well-being in humans. Other research has shown that people who exhibit gratitude on a regular basis tend to score higher on happiness scales. A simple thank you, it seems, can go a long way.
I am incredibly thankful for the work that I do, and for the brightest moments I've had, the moments that have driven out the darkness, the moments where radical hope and change are palpable. As the winter solstice approaches, and with it come the darkest days of the year, it's time for us to celebrate the light and express our thanks.
Today, I reflect on the moments this year that inspired me to revel in the light and that have renewed my hope for progress. The list below contains every puzzle piece that will help end our mental health crisis. Here is what thank you looks like to me this Thanksgiving:
1. The Emotion Revolution Summit, co-hosted by Yale Center for Emotional Intelligence and Lady Gaga's Born This Way Foundation. At this event, which looked at changing the culture of schools by focusing on Social and Emotional Learning, we were inspired by listening to Lady Gaga speak about her own challenges with anxiety and depression. The power of researchers, policy makers, educators, philanthropists, and high school students coming together to create "kinder and braver schools" is a true game changer for prevention.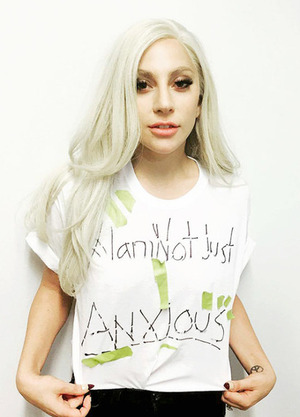 2. The Kennedy Forum. Once again this year, we were one of the sponsors of the Kennedy Forum, which works to transform the ways addiction and mental health are treated in the health care system. One of the highlights was listening to Martin Luther King, Jr. III powerfully articulate his thoughts on mental health as a civil rights issue. At the Mental Health America Policy Breakfast, we also had the opportunity to hear Patrick Kennedy discuss his powerful memoir and the integrated changes needed in mental health policy.
3. CEO Summit on Mental Health in the Workplace at the NYSE. We joined NAMI-NYC Metro and the CEOs of top Wall Street companies to talk about changing workplace culture so that it actively supports the mental health of employees. The CEOs spoke openly about their personal connections to mental health issues and how they could create a culture of brain health in the workplace. This was the first-ever summit of its kind and the start of a revolution for better health in corporate America.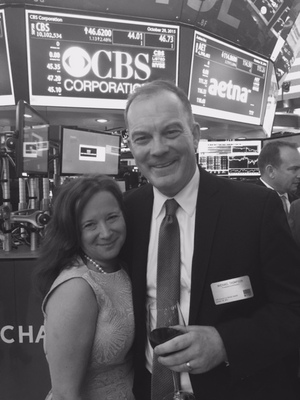 4. Saks Institute Spring Symposium. Held at the USC Gould School of Law, this year's topic focused on the important shift happening at universities: Schools are actively changing and making mental health a priority on campus — with very effective results for the health of college students.
5. The Rosalynn Carter Symposium on Mental Health Policy. This symposium is a leading hub of progressive policy as it's related to behavioral health. Discussion this year focused on how policy must put an emphasis on human relationships and peer support in the behavioral health care workforce, which is facing a challenging shortage of staff. Keeping in the theme of holistic policy changes, Dr. David Satcher, the former surgeon general, spoke about how important prevention is, emphasizing the need to focus on children's mental health and education.
6. Music Festival for Brain Health. We attend this inspiring event every year as it's an exciting opportunity to hear about the innovative breakthroughs in brain research. We are especially pleased about the work of One Mind Institute (IMHRO), as they just announced a new partnership in prevention with Partners for StrongMinds. Partnerships like this are a unique find in the world of mental health, and we honor this organization for modeling more effective collaboration.
7. On a Personal Note … This year my son started high school and his success has kept me in a state of awe everyday. Initially, while there were external factors, such as technological and administrative challenges at the school, which made the transition rocky, he weathered them flawlessly. He showed good humor, perseverance, and balance; he has made many friends, is running on the cross-country team, and has finished the first term with all A's and one B. The solid health and success of my high school freshman is the number one shooting star that I am celebrating on this national day of thanks.
As we come together with friends and family and reflect on our own "gratitude lists," let's light a candle to signify bright hope, the shining light we see in the shadow. The days may be getting shorter and darker, but our light of hope for whole health has never been brighter!
We…
• Received the most amazing gift of donated office space in Portland, Oregon from our extraordinary corporate sponsors, Carroll Community Development.
• Expanded the number of youth served through our yoga programs to 120 students per week in NYC and Portland.
• Started 2012 having met our end of year goal of $25k that was so generously matched by Flawless board member, Robin Janis who has pledged to match the same gift again for this holiday season.
• Celebrated children's mental health week at our third annual Perfection Party at Le Cirque in NYC.
• Trained 350 mental health professionals, parents and educators in Collaborative Problem Solving with Dr. Ablon of Mass. General bringing our total trained in NYC to 850 people in less than two years.
• Published regular Huffington Post blogs about wellness and compassion which were read by thousands of people.
• Witnessed hope for mankind to be free of brain disease through the inspiring work of Patrick Kennedy and Garen Staglin at the One Mind for Research Gala in LA with Tom Hanks, Glenn Close, and General (Ret.) Peter Chiarelli.
• Spread the Flawless message of compassion and prevention through our videos that were viewed by thousands of people. Stay tuned to Flawless TV for a new interview with Pete Earley, author of "Crazy" and Elyn Saks.
• Joined the national conversation at the Rosalynn Carter Symposium for Mental Health Policy. The critical topic for this year was Beyond Stigma: Advancing the Social Inclusion of People with Mental Illness.
• Sponsored the Yoga Service Council Conference at Omega Institute and the East Coast training of the Niroga Institute.
• Joined the Board of Directors of the Saks Institute for Mental Health Law, Policy, and Ethics at the USC Gould School of Law where the focus this year is on the criminalization of mental illness.
• Welcomed so many new corporate donors, volunteers, and friends to our Flawless family. We are overwhelmed with gratitude from the love and generosity that shows up for our community at every turn…marathon runners, corporate support, grassroots campaigns, unsolicited gifts through Facebook…the list goes on and on…
Thank you Flawless Heroes and Angels who create life changing miracles with us everyday!
Dear Flawless Friends,
Thank you so much to all of you who have performed pure acts of kindness and supported our $25 thousand dollar matching donation campaign. I was moved to tears almost everyday last week by what we call the Flawless elixir – Love, Grief, and Hope. Please watch this video to hear more about it.
12 people donating $12 dollars helps 12 people and the viral effect is stunning! Here's to 12 months of good karma in 2012!
Whether you are lighting candles, thinking of your 2012 resolutions or welcoming the official beginning of winter with the solstice, this time of year offers a special opportunity to reflect on the past year.
We are deeply grateful for the immense growth we have gone through in 2011. Join us as we raise a glass in appreciation for the top 11 in 2011 highlights that have strengthened us as we continue our commitment to take a stand for our Flawless Children. We are grateful for…….
1 – The success of our Perfection Party in New York City with a groundbreaking and educational panel discussion. The Honorable Patrick Kennedy as Chair, sponsorship by Cigna, catering by David Burke, and wines from the Staglin Family Vineyard added to the truly perfect evening!
2 – Being one of the sponsors of the One Mind for Research launch at the JFK Library where Patrick Kennedy, Garen Staglin and Vice President Joe Biden inspired us all to activate around unraveling the mysteries of the brain and finding cures within this decade.
3 – To have expanded our yoga programs in Portland and to be partnering with Bent on Learning in NYC, where we launched yoga classes in District 88 for teens who have received a superintendent's suspension for serious behavioral challenges.
4 – That we funded more trainings for educators, parents and mental health professionals in New York City with Dr. Ablon, Director of Think:Kids in the Department of Psychiatry at Massachusetts General Hospital.
5 – That we launched in LA and were greeted with an extraordinary welcome at Fred Segal, where "An Evening of Gratitude" was created to provide an opportunity for Flawless friends to shop, gather and rally around our cause.
6 – All of the press from LA featuring Flawless in many media outlets: LA Times, USA Today, Dallas Morning News and many others. Special thanks to the 200 guests and to all of our incredible corporate partners that night!
7 – For Grammy Award-nominated musician and philanthropic activist Moby, who generously created a beautiful video endorsement about our work.
8 – For our email inboxes that fill with people's individual stories sharing how hearing our tagline of "See the perfection in every child" inspires and heals them.
9 – To have our Thanksgiving Gratitude Blog published in the Huffington Post.
10 – To live the Flawless elixir, which is the perfect combination of Love, Grief and Hope every day.
11 – One of the biggest highlights of this year is the generosity of our board member Robin Janis. Robin has created a very special gift – every dollar donated by January 15th will be matched and if we reach the goal (we are already halfway there), Robin will donate another twenty-five thousand.
Double your impact and please give generously! Thank you for your ongoing support, and during this season of light, may we all see the perfection in every child and especially in ourselves.
Have a Flawless New Year!
Janine Francolini
Dear Friends,
While I am always grateful for every gift that we receive, I'm especially touched by the contribution of one of our donors, Miles, our 13-year old philanthropist who first gifted us $40 in 2009, from money he raised at a lemonade stand.
Miles touched every person in the room that night last April at the Perfection Party and he is touching the lives of many more with a significant donation to Flawless this holiday season! Thank you Miles! Now to talk about another really SIGNIFICANT GIFT……
We are so grateful to Miles and to all of you who contribute to Flawless and stand for seeing the perfection in every child.
Together we are creating miracles.
With Gratitude,
Janine Francolini
Founder/Executive Director

Janine Francolini, Founder/Executive Director, the Flawless Foundation
SOURCE: The Huffington Post
Three years ago, I started the Flawless Foundation: a charity that takes a stand for more humane, compassionate care for children living with neurodevelopmental challenges. I did this because I simply had to. I was called to take action in the same way a mother feels called to attend to a child with a high fever. In my volunteer work, I witnessed children living with brain disorders being severely misunderstood and underserved. I knew something had to be done.
Thankfully, every moment since our day of inception in 2008 has brought with it clear examples of just how needed — and how successful — our mission at Flawless is. The growth and abundance that have rained upon us is staggering.
How could it be during an economic recession that Flawless has doubled and tripled our budget each year? How could a small nonprofit that started like a bake sale win a national award in its first two years of operation? With virtually no infrastructure and no immense start up capital, how could we have garnered so much support and attention and become a national organization in less than four years when our fellow nonprofit organizations are reducing their offerings or closing altogether?
The answer is quite simple — the challenges that children living with brain differences face each day represent a legitimate public health emergency — and we have created the "Flawless elixir." The Flawless elixir is the perfect combination of love, grief and hope tied in a beautiful bow that brings light and compassion to some of the darkest parts of our society. Our gratitude list is as long as a child's letter to Santa and here are a few nuggets of gold that are at the top of the list!
We are grateful that we receive emails from people all over the United States saying that our message of love and acceptance inspires them and gives them hope. A moving example of this was when a woman who lives with schizophrenia came to one of our trainings and shared with us that the sole reason she attended was that our tag line of "seeing the perfection in every child" motivated her to try and see the perfection in herself.
We are grateful that our fundraising efforts have gone positively viral! We frequently receive gifts from people we don't even know, fun parties with hundreds of attendees are hosted for us on both coasts, Thanksgiving feasts arranged for our Flawless community (the only Thanksgiving meal for many of our children) — all driven by goodwill and soul of our volunteers and supporters. It is simply stunning how many blessings we have received.
We are grateful for the sacred gift of intimacy and forgiveness that exists when we interact in respectful and loving ways with our Flawless children. Recently, one of the yoga teachers who we partner with told us that her response to observing a student under extreme distress being handcuffed by two police officers was that a private yoga session with her was what this adolescent boy needed!
We are grateful that our professional development trainings with the revolutionary Dr. Stuart Ablon of Massachusetts General Hospital can impact thousands of children in just a few hours. At one of our trainings last month, one administrator who is responsible for sixteen thousand students in the New York City public schools told me that he wants to train every single one of his staff in this evidence-based, effective approach to working with children with behavioral challenges.
We are grateful for all of our corporate supporters especially Brooklyn-based artist Tara Dixon (gratitudedesigns.com), whose beautiful Gratitude Designs will be featured in a holiday benefit for us at Fred Segal in Los Angeles.
And for the most poignant aspect of this celebration in the city of angels, we are grateful that Michael and Susan Schofield will be joining us. The Schofields' courageous transparency in the media regarding their daughter Jani's struggle with schizophrenia has brought so much needed awareness to our cause. Jani's challenges are the reason that Flawless was born and serve as the inspiration for everything we do.
Wishing you all a Flawless Holiday — 'tis the season to be grateful.
To learn more about us, please visit www.flawlessfoundation.org and to join us for the Evening of Gratitude in LA please RSVP at www.flawlessfoundation.org/category/events/.
Thank you to our corporate sponsors!
Cigna, Nike, Alice Hair, and many more of our corporate supporters have stepped beyond their big hearted gifts of money, services, and products, and have created miracles through their incredible event sponsorships and program funding. We are able to create and sustain programs that support our mission of seeing the perfection in every child through our sponsors' generosity.
What does corporate support look like? The generosity of our sponsors this year has allowed for a cross-country expansion of our yoga programs to NYC, facilitated the therapeutic gift of gardening to children with serious behavioral challenges, provided an opportunity to train hundreds of mental health professionals, educators, and parents in Dr. Stuart Ablon's (Think:Kids) revolutionary approach, and much more. Most importantly, our corporate sponsors have helped us spread our message of compassion and understanding, allowing us to stand for the rights of our Flawless children.
To our corporate family, you are our miracle makers. You are bringing light and compassion to children who are typically hidden away and we are truly overflowing with gratitude for your support!
SPONSOR SPOTLIGHT:
The Flawless Foundation is being honored at an Evening of Gratitude Holiday Shopping Event at Fred Segal on December 8th that features products from one of our sponsors, Gratitude Designs by Tara Dixon. Click here for details.
Tara Dixon's line of gift cards, Gratitude journals, and a series of signed reproductions of Gratitude paintings will be featured and sold at the event and online. Tara graciously designed the awards for our Perfection Party honorees this past year as shown above.
Gratitude Designs donates 5% of all profits to The Flawless Foundation. Well-known retail entrepreneur Darrylynn Kaun, who is hosting the evening in her celebrated store ZeroMinusPlus, will also be donating 10% of all sales proceeds from that night.
So what inspires Tara to donate 5% of all her profits to Flawless? "When I formed my company last year I knew that I wanted to give back to a charity from the start. Gratitude is such a universal healing principle I wanted others in need to benefit from my prosperity. Giving to Flawless was a natural extension of my established relationship as a board member with the foundation – my heart has opened up in being of service to this cause which we consider to be a public health emergency."
We are grateful to Tara for her contributions, her huge heart, and her message of gratitude.
Just like perfection,
Flawless,
Janine Francolini
We are proclaiming this entire week Gratitude Week because we are positively overflowing with gratitude. We have received more than we could have ever imagined in our powerful stand to see the perfection in every child. Miracles abound!
Love and compassion are key to unlocking better lives for children experiencing behavioral challenges due to brain differences. A shining example of love came last week when Burlington Tower provided a Thanksgiving feast for the children and staff at our pilot site. Ben Johnson even donated organic, free-range turkeys to feed our 250 guests. What profound generosity!
It was both heartwarming and truly sacred to witness the lit-up, happy faces of the children and staff as they enjoyed and thanked us for their lovely meal. This would be the only Thanksgiving dinner for many of the children.
We are grateful to all of our Flawless friends, our board of directors, our advisory board, our supporters, and especially for the beautiful children who will always be our deepest inspiration.
Join us in celebrating Gratitude Week by posting your gratitudes on our Facebook page if this inspires you.
Thank you from the bottom of our hearts.
May your Thanksgivings be utterly Flawless,
The Flawless Team
Fresh off the heels of Laurie's inspiring Birthday Wish for Flawless, founder Janine Francolini submitted a Birthday wish of her own to all her Facebook friends. The results were staggering! Check out this video, filmed live from Janine's Birthday Party in Portland on August 17th.
Big thanks to everyone involved in making her Birthday a celebration of love, light, and compassionate change!